For more than 50 years Wiegert & Bähr have been engaged in producing equipment for emission-free hydropower.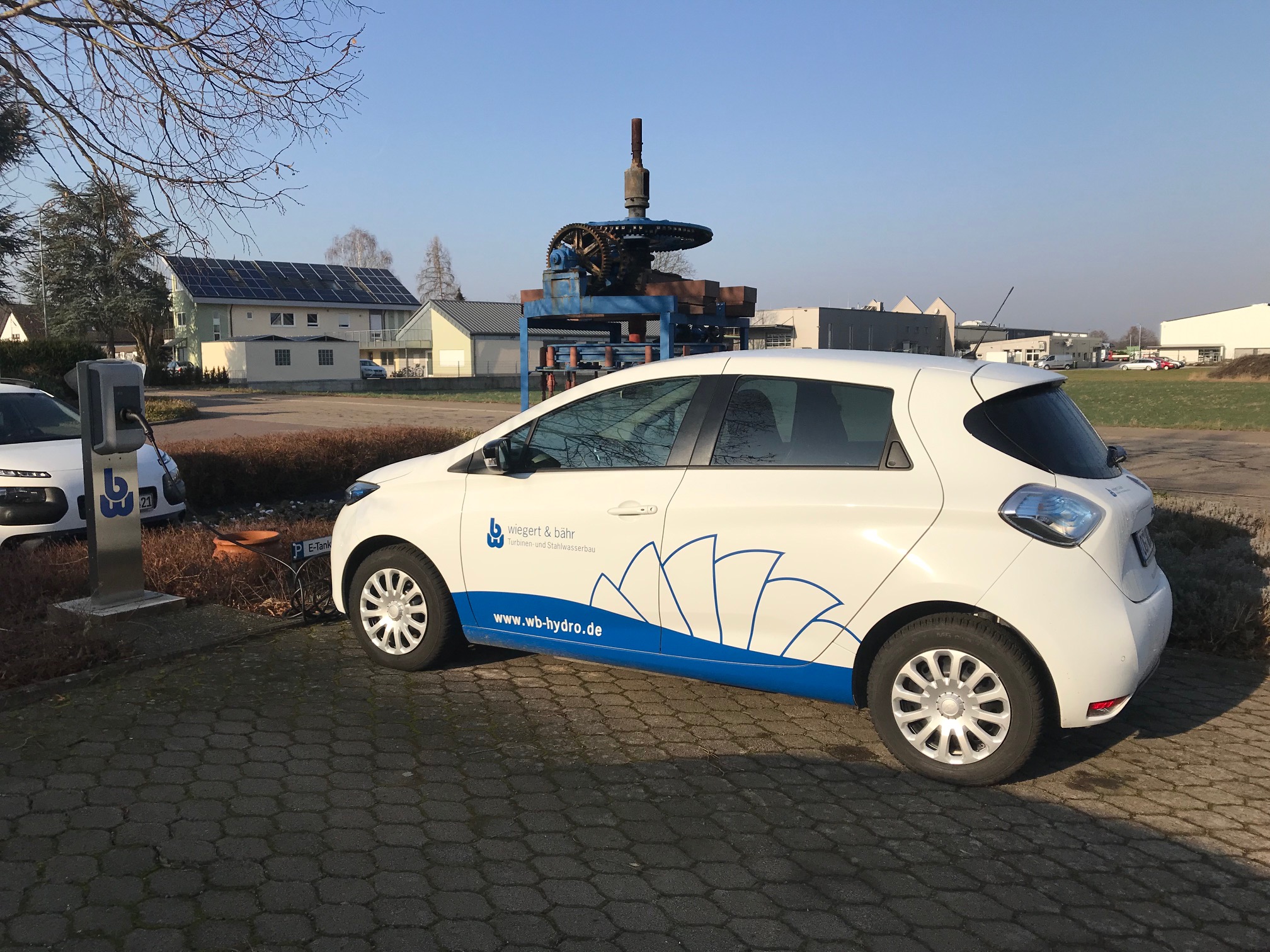 Today we are proud to announce the increase of our vehicle pool by the first Zero-Emission Company Car for our staff.
For rapid re-charging of the car batteries a heavy duty boost-charge dispenser of 22 kW charging capacity with standardised type-2 plug was installed at the parking area.
As a matter of fact the charging dispenser may also be used by our visiting business partners. We look forward to welcoming the first ones.